"The only thing that is ultimately real about your journey is the step that you are taking at this moment. That's all there ever is." ― Eckhart Tolle
If you are busy juggling work tasks, caring for parents, children, friends, and relationships and at the same time, managing your own emotions, including overwhelm, anxiety, and stress exacerbated by lack of sleep?  You are in the right place. 
No matter how busy you are, there is always room for calm, peace, and stillness, even if it's just a few minutes. 
These moments of calm will help you notice the little things around you, such as birdsong, the beauty of nature, and the smallest gestures of love between our family and friends.
Stopping, being quiet, becoming aware of our own patterns and ways of being, allows us to get to know ourselves better. How can we possibly make good choices or live authentically, if we don't first stop and find out who we are?
"Initially I was very nervous, however, gentle, kind, softly spoken and beautiful Susie made me feel at ease and welcomed from the word go.
Today I can truly say that mindfulness saved my life."
One-to-one mindfulness for adults
Individual Sessions
An introduction to mindfulness, to learn some basic tools or simply to rest and relax for an hour.
Price:
50.00 per hour.
Book your place:
Click here to arrange a session.
Mindfulness Courses (MBCT)
A 4-week or 8-week course (4 or 8 x 90 mins), where you learn the basics of mindfulness.  Access to my recorded guided meditations is included.
Book your place:
Click here to arrange your free consultation.
One-to-One Mindfulness Outdoors
For these 1-to-1 mindfulness sessions outdoors, we meet locally for an hour in nature in a beautiful spot on the North Downs. 
Meet at:
Gangers Hill Car park, Woldingham, CR3 7AD
We talk, walk, meditate and explore ways that can help you to stay present and grounded.  These sessions are tailored to your needs and circumstances.
Price:
£50 per hour session

£170 for 4 sessions
If the weather makes meeting outside too uncomfortable, we can reschedule or go online, at your choice
Book your place:
Click here to book your session.
"I would urge anyone wanting to introduce meditation into their lives to take one of her many courses on offer and allow yourself to take a new path and learn how to channel calmness into our busy lives."
Mindfulness Therapy
"There is something wonderfully bold and liberating about saying yes to our entire imperfect messy life." – Tara Brach
As a trained psychotherapist, I combine my therapy and mindfulness skills and offer Mindfulness Therapy Sessions; a hugely beneficial type of talk therapy.
I create a safe, non-judgemental space for clients to explore any issues that they are finding challenging or personal growth areas they are curious about and want to develop. 
Becoming more aware of our thoughts, feelings, and emotions and learning how to reduce our automatic responses can be transformative and completely change the quality of our lives. 
It is my absolute belief that it is only when we feel seen, heard and accepted just as we are that we can heal and thrive.  That is the nature of the space that we work in together.
Duration
Sessions are 1 hour and can be in-person or online
Price
£70 per hour
Book your place:
Click here to book your session.
Mindfulness sessions for children, teenagers & families
Online sessions for children and teens to learn and explore how mindfulness can help them.
One to one children and teen in person or online sessions
Would your child or teen benefit from learning mindfulness? 
Do they sometimes struggle with worries, stress or just not quite feeling comfortable in their own skin?
What to expect 
I create a warm, friendly, fun and safe space where we explore how mindfulness could help them and learn and practice a few simple takeaway tools they can use in their daily lives.
Option 1: Individual sessions & tasters are available.
Option 2: 8-10 week course available: learning the basic skills of mindfulness, which help anxiety, low mood, sleep issues, stress, everyday issues and learning how to enjoy life.
Each session lasts 40 mins.
Price:
£40 a session
Book your place:
Click here to book your session.
Family sessions (2 or more members of a family)
Sessions for 2 or more family members to learn the skills and tools of mindfulness. Learning together can be a supportive and connecting process; when more family members learn, it can completely transform the dynamics of the family.
Each session lasts 40 mins 
Price:
£60
Book your place:
Click here to book your session.
Intro to Calm Living – FREE Online Mindfulness Workshop
Want to feel calmer? Sick of feeling pushed to the limit? Frayed? Getting annoyed at loved ones? With no time to stop...
You're sure there MUST be another way! 
You've heard about mindfulness and are curious to try or find out more. It does make a difference! 
Come along and see for yourself.
Dates:
New dates Tbc
Location:
Online
Duration:
1-hour online workshop
Chill Meditation Sessions with Live Music
Why it's important
Feeling balanced & rested isn't a luxury; it's essential for our health and our relationships & so that we can be the best version of ourselves.  We cannot give or show up in our lives how we'd like to when we're depleted or empty.
The effect
Coming to a guided meditation session to deliberately relax our bodies and minds sends ripples out into the rest of your day and world.  It also reminds us what genuinely relaxing feels like, so we can return to it more easily.  We sometimes get so used to rushing about and feeling stressed that we can't remember what it feels like to have a relaxed and regulated nervous system!
The sessions
We'll mainly be doing lying down relaxing body scans (you can sit instead if lying down is problematic for you).  We may also do some sitting meditations, short daily practices and breathing techniques. 
I add live music (singing and singing bowl) to some of the meditations, which enhances the experience.
Music goes directly into our nervous system via our vagus nerve and helps us feel and release.  The music will be live, like a sound bath experience.
Who should attend 
All are welcome – beginners, experienced and everyone in between.
New Dates tbc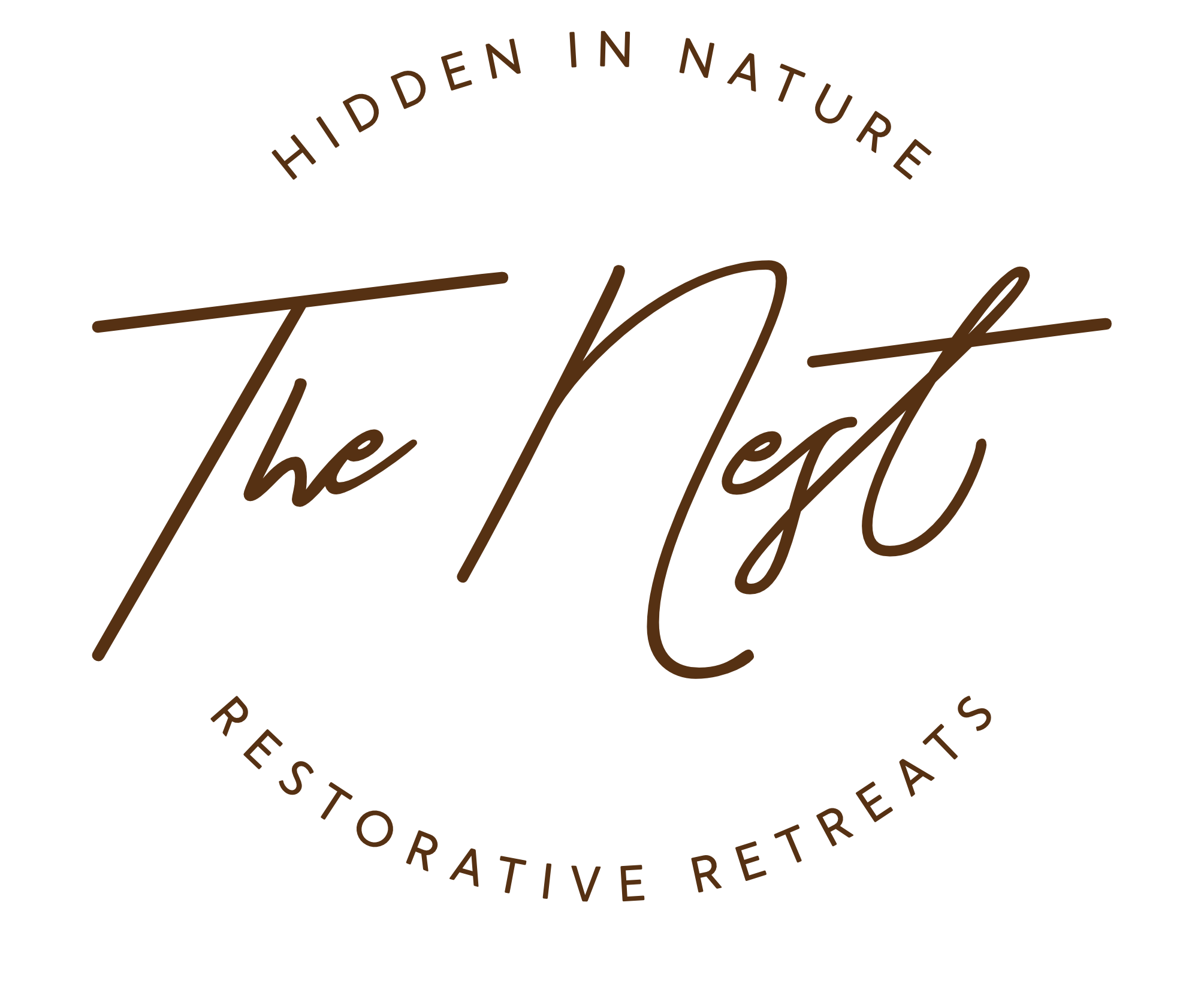 I am a founding member of the all women team running holistic wellbeing retreats for solo women called The Nest.